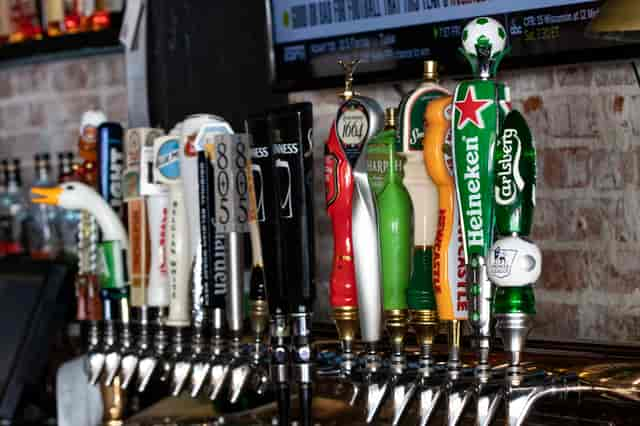 The Pub
Welcome to the Pub!
We have a great Happy Hour Mondays through Fridays, from 4 - 7 pm (Friday till 8 pm) with discounted drinks and pub snacks (available in the pub and outdoor patio only).

Catch up with old friends or make new ones in our Pub: At our Pub, you have the choice of enjoying TWO bars. One is the main bar and then there is the "Bulldog Bar" which is a lot smaller and more intimate.

Watch LIVE sports! We show all Premier League Soccer matches, rugby, baseball, basketball and more. We often open early for the soccer games too so please call for schedules.
Join Us!
Wednesday
Trivia @ 8:00 pm 

Saturday
DJ Every Other Saturday @ 9:00 pm

Sunday
Karaoke

LIVE SOCCER & RUGBY
on our big screens – call for schedule.